To create value for our dairy farm families by partnering with our customers to deliver high quality, nutritious, safe and sustainable milk products to the marketplace.
WHAT WE BELIEVE
OUR FOUR CORE VALUES
People who work at Foremost Farms created, embrace and live by our mission, values and purpose – our MVP. Our executive leadership team hosted formal and informal "listening sessions" with hundreds of employees representing every location and department across the cooperative, and those employees shared what is meaningful and impactful to them today and for our future. The common themes brought us to our MVP.
We are one team, collaborating with care and respect for each other, learning and continually growing in our personal and professional lives, and working safely in all we do.
We are a force for good, a Dairy Co-op that is serving our member-owners innovating with our customers, and contributing to our communities.
We work with integrity, building trusted relationships, uncompromising quality, and doing the right thing with passion, honesty and commitment.
We take care of our world, serving as good stewards of the earth, focusing on the environment and sustainability, and producing wholesome, nutritious products.
OUR PURPOSE
WE BRING DAIRY TO LIFE
It's who we are as an organization and why we exist. It's how we contribute to the world – feeding people with wholesome, nutritious dairy products, bringing our values to our communities, earning a living and enjoying life.
SUSTAINABILITY
OUR COMMITMENTS
Foremost Farms has a long-standing commitment to sustainable practices. Our sustainability philosophy integrates environmental, social and governance principles into business processes to provide safe, healthy and nutritious food while decreasing our environmental footprint and enhancing the wellbeing of communities.
U.S. DAIRY STEWARDSHIP COMMITMENT
We adopted the Innovation Center for U.S. Dairy's commitment to uphold the industry's longstanding values to provide nutritious food in a responsible mannor. As part of this commitment, we are progressing toward the goal to achieve Net Zero greenhouse gas emissions by 2050, to further support the health of people, communities and our planet. 
NATIONAL DAIRY FARM ANIMAL CARE PROGRAM
We're committed to take excellent care of our farm animals. We abide by the Farmers Assuring Responsible Management (FARM) Animal Care guidelines for 100% of member-owners' cows to ensure our dairy products are sourced from safe, ethical environments.  
FARM ENVIRONMENTAL STEWARDSHIP
We partner with FARM-ES (Environmental Stewardship) program, using their Conservation Practice Questionnaire to evaluate member-owners' carbon footprint on the farm and provide them resources to measure and improve this metric. It's all part of how we contribute to the sustainability and longevity of the Dairy industry.    
GIVING BACK
We're proud to give back to the Dairy industry, as well as local communities and organizations. Recipients of our giving include The Center for Dairy Research, Foremost Farms USA Charitable Foundation for educational scholarships, community dairy organizations, environmental conservation organizations and charitable giving to local community events and organizations.  
WHERE WE ARE
OUR LOCATIONS
With member-owners across the Midwest and plants and offices in Wisconsin and Michigan, Foremost Farms is proud to centralize our production in the heart of America's dairyland.
Now, more than ever, it is important for Foremost Farms to have a voice in the industry. Many members of the executive leadership team, many employees and member-owners ensure the cooperative is represented in many influential dairy and agricultural organizations by volunteering to participate as board members, to collaborate on critical projects and initiatives, to serve as speakers and educators and to take the time to learn and understand the latest opportunities and trends to keep the cooperative and industry moving forward in a positive direction. The logos below represent some of the major organizations where Foremost Farms shows up to serve the member-owners and the cooperative.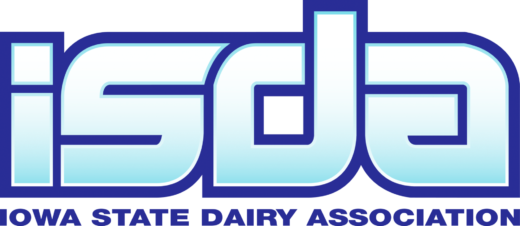 DAIRY INDUSTRY LEADERS SINCE 1995